Think about the year that has passed. All the memories, the entries and posts that made the year special.
Think about all your past layouts, default icons, memes.
A Scrapbook is a way to help you remember all of that, in a single post.




Here we go again... Hope your 2016 was AWESOME!


David Tennant (Chris Moyles Quiz Night 3x01)
by erychan86
01.Jan.2016 ~ Today
Autumn Days
by
01.Jan.2016 ~ Today



David Tennant
by erychan86
01.Jan.16 ~ 16.Feb.16



| | |
| --- | --- |
| | |
JANUARY
"The point is, Princess, that five months ago you told me you loved me, and it wasn't the first time. You used to love me. You believed it, and you made me believe it. I thought our love was something special, something I would gladly die for, and I'm not going to let you throw away our future just because some other prince comes along!"
Han Solo "The Courtship of Princess Leia" by Dave Wolveton

FEBRUARY
"I lived in books more than I lived anywhere else."
Narrator "The Ocean at the End of the Lane" by Neil Gaiman.

"I do not miss childhood, but I miss the way I took pleasure in small things, even as greater things crumbled. I could not control the world I was in, could not walk away from things or people or moments that hurt, but I took joy in the things that made me happy."
Narrator "The Ocean at the End of the Lane" by Neil Gaiman.

MARCH
"But how can one regret what, to the mind, has never existed? Even loss is an inaccurate description, for what loss is without the awareness of losing?"
Samson Greene "A Man Walks Into a Room" by Nicole Krauss

"It was Lavell's favorite part of the story. "Why Nevada?" he asked, pacing like a detective along the circumference of a crime. He answered himself: "Because it's perfect." Because the desert is where you go when you find your brain scorched, blown-out, uninhabited. You go there for camouflage. Like a wild animal, you follow your instinct."
Samson Greene "A Man Walks Into a Room" by Nicole Krauss

"Admire as much as you can, most people don't admire enough."
Vincent Van Gogh

APRIL
"It's amazing how a little tomorrow can make up for a whole lot of yesterday."
John Guare

MAY
"Fools learn from experience. I learn from the experience of others."
Otto von Bismarck

"But if she says, 'I love you,' and I say, 'I know,' it's beautiful and it's acceptable and it's funny," he pleaded. "The point is, I'm not worried about myself anymore; I'm worried about her."
Harrison Ford

JUNE
"Be kind, for everyone you meet is fighting a harder battle."
Plato

"You are imperfect, permanently and inevitably flawed. And you are beautiful"
Amy Bloom

JULY
"Harry: This is no perfect. There will always be struggle. You just need to choose who you wanna struggle with."
Before We Go

Harry: "You can't allow the ones you love to determine how you love."
Before We Go

Brooke Dalton: "It's possible, isn't it? It's possible that you could meet somebody who's perfect for you even though you're committed to somebody else."
Nick Vaughan: "No, no, see, I think if you're committed to somebody, you don't allow yourself to find perfection in someone else."
Before We Go

Nick Vaughan: "And at the end of the night, you're gonna want to say some things, but don't. Don't ruin it. It's nothing she doesn't already know. Just give her a kiss. Wish her good luck. And, uh... thank her. Thank her for showing you that you can love more than one person in this life."
Before We Go

Nick Vaughan: "God. Why is it that any one decision always seems too small to be the biggest decision of your life."
Brooke Dalton: "I don't know but sometimes you have to just make the choice and jump."
Before We Go

AUGUST
"To many a book is like a key to unknown chambers within the castle of one's own self."
Franz Kafka

"The World is a book and those who do not travel read only one page"
St. Augustine of Hippo

SEPTEMBER
"When unhappy, one doubts everything; when happy, one doubts nothing"
Joseph Roux

"His life was two lives now: the life he would have and the life he would forever wonder about."
Jess Walter, Beautiful Ruins

OCTOBER
"People said Ove saw the world in black and white. But she was color. All the color he had."
Fredrik Backman, A Man Called Ove

"Ove had never been asked how he lived before he met her. But if anyone had asked him, he would have answered that he didn't."
Fredrik Backman, A Man Called Ove

"He went through life with his hands firmly shoved into his pockets. She danced."
Fredrik Backman, A Man Called Ove

NOVEMBER
"Every day, you ride the bus and count the minutes, hoping you'll see her again. She smiles, and you feel a strange tingle up the back of your neck. Something carnal inside of you causes your body to break out in sweats. You feel like the luckiest man in the world. She sits alone, just like every other day, and looks out the window lost in her thoughts. You know that look. She's just as alone as you are. But she doesn't have to be. You could talk to her. Tell her you'd love to sit next to her today and every other day, because life is short, and no one deserves to ride the bus alone."
-Hank, Swiss Army Man

DECEMBER
"My philosophy is if you worry, you suffer twice"
-Newt Scamander, Fantastic Beasts and Where to Find Them

NEW SHIPS (CURRENT SHOWS/RECENT)
OLD SHOWS / OLD SHIPS aka I CAN'T STOP SHIPPING YOU
JANUARY
001. The Courtship of Princess Leia [Star Wars] by Dave Wolverton



FEBRUARY
002. The Ocean at the End of the Lane by Neil Gaiman
003. Tatooine Ghost [Star Wars] by Troy Denning

MARCH
004. The Love Affairs of Nathaniel P. by Adelle Waldman
005. A Man Walks Into A Room by Nicole Krauss
006. Out to Lunch by Stacey Ballis
007. The Truce at Bakura [Star Wars] by Kathy Tyers

APRIL
008. The Edge of the Earth by Christina Schwarz
009. Razor's Edge (Empire and Rebellion #1) by Martha Wells

MAY
010. One Evening In Paris by Nicolas Barreau
011. Bloodline by Claudia Grey
012. The Gravity of Birds by Tracy Guzeman
013. Between the Lines by Jodi Picoult and Samantha van Leer
014. Honor Among Thieves (Empire and Rebellion #2) by James S.A. Corey
015. Code Name Verity by Elizabeth Wein
016. Animal Farm by George Orwell
017. The Old Man and the Sea by Hernest Hemingway

JUNE
018. The Miniaturist by Jessie Burton
019. The Reflection of Queen Snow White by David Meredith
020. The Winter People by Jennifer McMahon
021. The Violinist of Venice: A Story of Vivaldi by Alyssa Palombo
022. The First Phone Call from Heaven by Mitch Albom
023. The Fortune Hunter by Daisy Goodwin
024. The Book of Speculation by Erika Swyler

JULY
025. Life Debt (Aftermath #2) [Star Wars] by Chuck Wendig

AUGUST
026. The Husband's Secret by Liane Moriarty
027. The Last Anniversary by Liane Moriarty
028. The Catcher in the Rye by J.D. Salinger

SEPTEMBER
029. Beautiful Ruins by Jess Walter
030. The Post Birthday World by Lionel Shriver

OCTOBER
031. A Place for Us by Harriet Evans
032. The Time Keeper by Mitch Albom
033. A Man Called Ove by Fredrik Backman

NOVEMBER
34. Whispers Beyond The Veil by Jessica Estevao
35. Our Red Hot Romance Is Leaving Me Blue by Dixie Cash

DECEMBER
36. The Lord of The Flies by William Golding
37. The Princess Diarist by Carrie Fisher
38. The Bookshop on the Corner by Jenny Colgan




JANUARY
001. Star Wars A New Hope (Manga)
002. Star Wars The Empire Strikes Back (Manga)
003. Star Wars Return of the Jedi (Manga)

FEBRUARY
004. Star Wars (Marvel 2015) Skywalker Strikes (1 -7)
005. Star Wars (Marvel 2015) Showdown on the Smuggler's Moon (8-12)
006. Star Wars (Marvel 2015) Vader Down (13 - 15) crossover
007. Star Wars (Marvel 2015) Rebel Jail (16)
008. Darth Vader (Marvel 2015) Vader (1 - 6)
009. Darth Vader (Marvel 2015) Shadows and Secrets (7 - 12)
010. Darth Vader (Marvel 2015) Vader Down (13 - 15) crossover
011. Darth Vader (Marvel 2015) The Shu-torun War (16)

MARCH
012. Star Wars (Marvel 2015) Rebel Jail (17)
013. Star Wars (Dark Horse Comics) Breaking the Ice - A Valentine Story
014. Princess Leia (Marvel 2015) (1 - 5)

APRIL
015. Star Wars Graphic Novel - Original Trilogy
016. Lucifer 2016 (1 - 4)

MAY
017. Spectrum #00
018. Star Wars (Marvel 2015) #19

JUNE
019. Han Solo (Marvel 2016) #01
020. Star Wars (Marvel 2015) #20

JULY
021. Han Solo (Marvel 2016) #02
022. Star Wars (Marvel 2016) #21

AUGUST
023. Han Solo (Marvel 2016) #03

SEPTEMBER
024. Star Wars (Marvel 2016) #22

OCTOBER
025. Han Solo (Marvel 2016) #04
026. Star Wars (Marvel 2016) #23

NOVEMBER
027. Han Solo (Marvel 2016) #05
JANUARY
001. Star Wars The Force Awakens (2016) Harrison Ford
002. Sabrina (1998) Harrison Ford
003. Hanover Street (1979) Harrison Ford
004. American Graffiti (1974) Harrison Ford




FEBRUARY
005. Indiana Jones - Raiders of the Lost Ark (1981) Harrison Ford
006. Cinderella (2015)
007. Indiana Jones - Temple of Doom (1984) Harrison Ford
008. Spaceballs (1987)
009. Working Girl (1988) Harrison Ford




MARCH
010. Witness (1985) Harrison Ford
011. Indiana Jones and The Last Crusade (1989) Harrison Ford
012. Blade Runner (1982) Harrison Ford
013. Prince of Persia: The Sands of Time (2010)
014. Pride and Prejudice and Zombies (2016)
015. The Hunger Games - Mockingjay Part 2 (2015)
016. Crimson Peak (2015)
017. Random Hearts (1999) Harrison Ford
018. Six Days and Seven Nights (1998) Harrison Ford
019. Regarding Henry (1991) Harrison Ford




APRIL
020. Presumed Innocent (1990) Harrison Ford
021. The Frisco Kid (1979) Harrison Ford
022. Frantic (1988) Harrison Ford
023. Man of Steel (2013)
023. Batman vs Superman (2016)
024. The Age of Adaline (2015) Harrison Ford
025. Sleeping With Other People (2015)
026. Joy (2015)
027. Patriot Games (1992) Harrison Ford
028. Clear and Present Danger (1994) Harrison Ford




MAY
029. Ender's Game (2013) Harrison Ford
030. Deadpool (2016)
031. What Lies Beneath (2000) Harrison Ford
032. Zootopia (2016)
033. Crazy Stupid Love (2011)
034. While You Were Sleeping (1995)
035. Extraordinary Measures (2010) Harrison Ford
036. Force 10 From Navarone (1978) Harrison Ford
037. The Fugitive (1993) Harrison Ford
038. The Devil's Own (1997) Harrison Ford
039. How To Be Single (2016)
040. Air Force One (1997) Harrison Ford
041. Firewall (2006) Harrison Ford
042. Il Postino [The Postman] (1994)




JUNE
043. Getting Straight (1970) Harrison Ford
044. Dynasty (1976) Harrison Ford
045. You've Got Mail (1998)
046. The Mosquito Coast (1986) Harrison Ford
047. Horrible Bosses (2011)
048. An American Werewolf in London (1981)
049. Hollywood Homicide (2003) Harrison Ford
050. Pride and Prejudice (1940)
051. Anchorman 2 The Legend Continues (2013) Harrison Ford
052. The Expendables 3 (2014) Harrison Ford
053. Morning Glory (2010) Harrison Ford
054. Indiana Jones 4 Kingdom of the Crystal Skull (2008) Harrison Ford
055. Cowboys & Aliens (2011) Harrison Ford
056. Crossing Over (2009) Harrison Ford




JULY
057. The Jungel Book (2016)
058. Tarzan (2016)
059. The Best Offer (2013)
060. Wat If (2013)
061. Jurassic World (2015)
062. Addicted to Love (1997)
063. Horrible Bosses (2014)
064. How To Fall In Love (2012)
065. The Princess and the Frog (2009)
066. New Years Eve (2011)
067. Before We Go (2014)
068. Jupiter Ascending (2015)
069. Trainwreck (2015)
070. Popstar Never Stop Never Stopping (2016)
071. The Intern (2015)




AUGUST
072. The Wedding Ringer (2015)
073. This is Where I Leave You (2014)
074. Sisters (2015)
075. Definitely Maybe (2008)
076. What's Your Number (2011)
077. Office Space (1999)
078. Captain America: The Winter Soldier (2014)
079. Ant-Man (2015)
080. Captain America: Civil War (2016)
081. Thor: The Dark World (2013)
082. Mother's Day (2016)
083. Mortdecai (2015)
084. Pitch Perfect (2012)
085. Pitch Perfect 2 (2015)
086. Tomorrowland (2015)
087. Something Borrowed (2011)
088. One Day (2011)
089. You Again (2010)
090. Hail, Caesar (2016)
091. Gods of Egypt (2016)




SEPTEMBER
092. Brave (2012)
093. Big Hero 6 (2014)
094. Love and Other Drugs (2010)
095. The Revenant (2015)
096. The Secret Life of Pets (2016)
097. Because I Said So (2007)
098. How Do You Know (2010)




OCTOBER
099. The Danish Girl (2015)
100. The Peanuts Movie (2015)
101. Snow White and the Huntsman (2012)
102. The Huntsman and the Winter's War (2016)




NOVEMBER
103. Suicide Squad (2016)
104. Bad Moms (2016)
105. Swiss Army Man (2016)
106. Bridget Jones's Baby (2016)
107. Dave and Mike Need Wedding Dates (2016)
108. Made of Honor (2008)
109. Zoolander 2 (2016)
110. Ghostbusters (2016)
111. Life As We Know It (2016)




DECEMBER
112. Fantastic Beasts and Where to Find Them (2016)
113. Storks (2016)
114. Doctor Strange (2016)
115. Rogue One (2016)


JANUARY
001. Marvel's Agent Carter (Season 2)

*CANCELLED*


002. Galavant (Season 2)

*CANCELLED*


003. Lucifer (Season 1)

*RENEWED*


004. Mozart In The Jungle (Season 2)

*RENEWED*


005. The Magicians (Season 1)

*RENEWED*


006. The Shannara Chronicles (Season 1)

*RENEWED*


007. Shadowhunters (Season 1)

*RENEWED*


008. The X-Files (Season 10)
009. War and Peace

*MINI SERIES*


010. Young and Hungry (Season 3)

*RENEWED*




FEBRUARY
011. And Then There None

*MINI SERIES*


012. Bitten (Season 3)

*FINAL SEASON*


013. DC's Legends of Tomorrow (Season 1)

*RENEWED*


014. The Goldbergs (Season 3)

*RENEWED*


015. Undateable (Season 1 & 2)

*CANCELLED*




MARCH
016. Constantine (Season 1)

*CANCELLED*


017. Damien (Season 1)

*CANCELLED*


018. Marvel's Daredavil (Season 2)
019. Quantico (Season 1)

*RENEWED*


020. Star Wars Rebels (Season 1 & 2)
021. Stitchers (Season 2)

*RENEWED*


022. The Family (Season 1)

*CANCELLED*


023. You're the Worst (Season 1 & 2)

*RENEWED*






APRIL
024. Sailor Moon Crystal (Season 3)

*RENEWED*


025. The Odd Couple (Season 2)

*RENEWED*


026. Outlander (Season 2)

*RENEWED*


027. Orphan Black (Season 4)

*RENEWED*


028. Game of Thrones (Season 6)

*RENEWED*


029. Silicon Valley (Season 3)

*RENEWED*


030. Catastrophe (Season 1 & 2)




MAY
031. Person of Interest (Season 5)

*FINAL SEASON*


032. Bloodline (Season 2)

*RENEWED*


033. Gravity Falls (Season 1 & 2)

*FINAL SEASON*


034. The Night Manager (Season 1)

*MINI SERIES*


035. Fargo (Season 1)

*RENEWED*






JUNE
032. UnReal (Season 2)
033. Zoo (Season 2)
034. Young & Hungry (Season 4)

*RENEWED*






JULY
-

AUGUST
034. Houdini & Doyle (Season 1)

*CANCELLED*


035. You're The Worst (Season 3)

*RENEWED*


036. Suits (Season 1, 2, 3, 4, 5, & 6)

*RENEWED*






SEPTEMBER
037. Stranger Things (Season 1)

*RENEWED*


038. Poldark (Season 2)

*RENEWED*


039. Victoria (Season 1)

*RENEWED*


040. World Without End

*MINI SERIES*


041. Blindspot (Season 2)
042. Lucifer (Season 2)
043. Brooklyn Nine-Nine (Season 4)
044. Agents of S.H.I.E.L.D. (Season 4)
045. The Goldbergs (Season 4)
046. Once Upon a Time (Season 6)




OCTOBER
047. The Good Place (Season 1)
048. The Flash (Season 3)
049. Arrow (Season 5)
050. Supergirl (Season 2)
051. Legends of Tomorrow (Season 2)
052. Jane The Virgin (Season 3)
053. The Odd Couple (Season 3)
054. The Vampire Diaries (Season 8)
055. Crazy Ex Girlfriend (Season 2)
056. Haters Back Off (Season 1)




NOVEMBER
057. The Crown (Season 1)
058. The Librarians (Season 3)
059. Gilmore Girls

*MINI SERIES*


060. Superstore (Season 1 - 2)
061. Timeless (Season 1)
062. Westworld (Season 1)
063. Dirk Gently's Holistic Detective Agency (Season 1)




DECEMBER
064. The Royals (Season 3)
065. Mozart in the Jungle (Season 3)
066. Rick and Morty (Seasons 1 & 2)
067. The Medici: Masters of Florence (Season 1)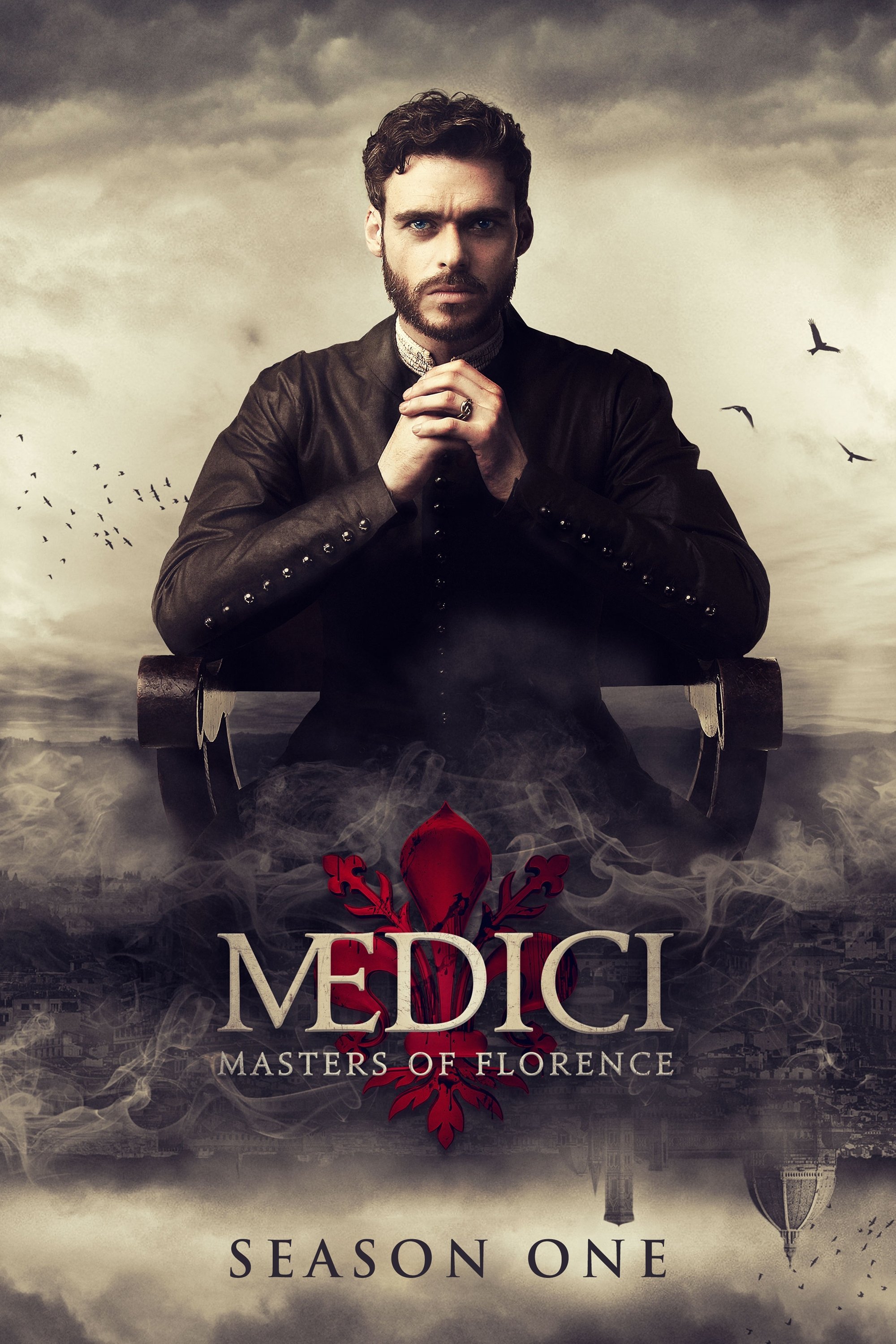 JANUARY
001. Nothing But Thieves - If I Get High
002. Sleeping At Last - Countdowns
003. Natalie Taylor - Surrender
004. A Bad Lip Reading - Bushes of Love
005. Adele - When We Were Young

FEBRUARY
006. Banners - Half Light
007. Maroon 5 ft Gwen Stefany - My Heart is Open
008. Jake Reese - Day to Feel Alive
009. The Fray - Ungodly Hour
010. The Cinematic Orchestra - To Build a Home
011. A Bad Lip Reading - Not The Future
012. Daughter - Still

MARCH
013. Ross Copperman - Holding On and Letting Go
014. Alessia Cara - Outlaws
015. Ingrid Michaelson - Can't Help Falling In Love
016. Joshua Radin ft Maria Taylor - When You Find Me
017. Barcelona - Come Back When You Can
018. Imagine Dragon - Bleeding Out
019. Jack Savoretti - Catapult

APRIL
020. CAM - Burning House
021. Alan Walker - Faded
022. Tom Odell - Heal

MAY
022. Birdy & Rhodes - Let It All Go
023. Faith Hill - There You'll Be
024. Trisha Yearwood - I Would've Loved You Anyway

JUNE
025. Jordan Smith - Stand In The Light
026. Brandi Carlile - The Story

JULY
027. Jess - Uncolor

AUGUST
028. Hailee Steinfeld - Flashlight
029. Lifehouse - Between the Raindrops
030. The Civil Wars - Poison & Wine
031. Gregory Alan Isakov - This Empty Northern Hemisphere

SEPTEMBER
032. Zac Brown Band - Bittersweet
033. Mumford and Sons - Lover of the Light
034. The Civil Wars - Falling

OCTOBER
035. Echosmith - Bright

NOVEMBER
036. Chaos Chaos - Do You Feel It?
037. Blonde Redhead - For The Damaged Coda

DECEMBER
038. Skin - Renaissance
039. The Lumineers - Holdin' Out
040. Vance Joy - Fire and the Flood
041. Amber Run - Just My Soul Responding
042. Amber Run - 5 am

MINE
001. [Stitchers] Kirsten/Cameron - One More Selfish Night (11/11)

Link @ AO3 and FF.net

OTHERS
001. [Star Wars] Han/Leia - Forty Days To Bespin by Leela Starsky [Link]
002. [Star Wars] Han/Leia - Too Soon the Morning by Dant Solo [Link]
003. [Star Wars] Han/Leia - Something not Comprehended by Dark Leia [Link]